Santa Marguerita Prosecco Di Valdobbiadene
---
Local Delivery - Same Day
In stock, ready for delivery
ALC.11.5%/VOL. PRODUCT OF ITALY  D.O.C PROSECCO
Winemaker Notes
Santa Margherita grows luscious, aromatic, Glera grapes in the gentle hills of Valdobbiadene. Just north of Venice, this town is synonymous with the finest Prosecco Superiore and DOCG status – the highest and most distinctive classification possible. Our early development and investment in Conegliano-Valdobbiadene began in 1952, when Gaetano Marzotto fell in love with sparkling Prosecco and the enchanting area where it is made. He immediately recognized the wine's potential. It is a love story that is more passionate today than ever before, and it has led Santa Margherita to become one of the top producers of this exceptional wine, and for Prosecco to become one of the most famous and highly regarded sparkling wines in the world. These early efforts not only established a benchmark of quality and provenance, just as we did with Pinot Grigio, but inspired this winemaking method in the early 1950's, years before the "Prosecco phenomenon."
This bubbly favorite creates a celebration whenever it is enjoyed and is the ideal accompaniment to a lively dinner. Its aroma, freshness, and vibrancy make it a treasure that you will want to share again and again. Prosecco Superiore makes any gathering a memorable occasion.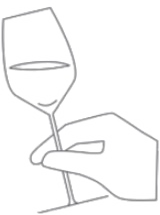 TASTING NOTES
This sparkling wine has fine, lively bubbles that dance within its bright straw-yellow color and greenish reflections. Its lovely aromas include ripe pineapples, peaches, and Rennet apples as well as delicate florals. Its finish is crisp and dry, yet sweet on the palate.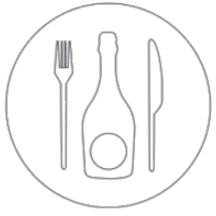 PAIRING NOTES
Perfect as an apéritif, this celebrated bubbly pairs well with seafood or cheese appetizers. It also adds flavorful sparkle to brunch classics or your favorite rich dessert. Even rich, creamy dishes such as pasta carbonara, fried favorites like calamari, or even grilled filet of beef will not overwhelm its vivaciousness.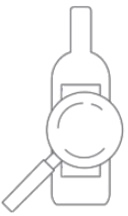 THE DETAILS MAKE THE DIFFERENCE
Luscious and aromatic, our Glera grapes are meticulously hand-harvested. This area has some of the steepest hills in Italy, which benefit the grapes with better drainage and sun exposure. Being so high above sea level also creates cool nights and warm days, which these grapes love. After hand-harvesting, we turn them into a cuvée (base wine) that is fermented with selected yeasts at precisely controlled temperatures to preserve full, complex flavor. Once fermentation is complete, the wine is matured for three more months, allowing the full aromatic potential and vibrant taste of our Prosecco to converge.
Delivery Hours
Monday-Thursday-2PM-9PM
Friday-Saturday-1PM-9PM
Sunday-12PM-7PM
We offer Free Local Delivery & Next Day Delivery. Enter your zip code below and check if your zip code is serviceable. We don't do shipping.                                                                                                                                        
$30 Minimum for free local delivery ( Brooklyn)
$100 Minimum for next day delivery  (Brooklyn)
Enter your Zip code below for Mahattan delivery service information. 
You can place your order online or by phone
Guarantee fast delivery
The Person receiving Delivery will be required to show ID
No ID, No liquor
We offer discounts when you purchase 6 and 12 bottles of wine. Mix or Match.
   At checkout page. 
Use code: SAVE20  for 12 bottles

Use code:

 SAVE10 for 6 bottles
Can't combine with other automatic discount & Wine of the week offer. Sparkling wine, champagne, liquor & spirits can't be combine with SAVE20/SAVE10 promotion.Follow us on Instagram and subscribe to our newsletter to get the latest update and sales.