Choya Umeshu With Plum
---
Local Delivery - Same Day
In stock, ready for delivery
ALC. 14.6%/VOL  PRODUCT OF JAPAN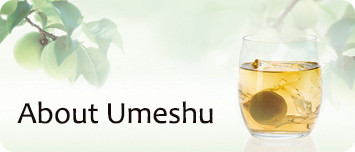 Umeshu is a traditional Japanese liqueur made from ume fruit. A perfect balance between ume extract and alcohol is achieved by aging the whole fruit, with the stone still inside. The delicious tang of Umeshu comes from citric acid in the fruit, and the refreshing flavour stimulates the appetite. Umeshu also contains malic and succinic acids. Refresh yourself by enjoying a glass of Umeshu when feeling tired. The addition of alcohol to the fruit during production means that the ume flavour can be extracted not only from the flesh and skin but also from the stone. It is this process which gives CHOYA Umeshu its unique fruity bouquet, with notes of almond and marzipan.
Get more info at Choya.com
Delivery Hours
Monday-Thursday-2PM-9PM
Friday-Saturday-1PM-9PM
Sunday-12PM-7PM
We offer Free Local Delivery & Next Day Delivery. Enter your zip code below and check if your zip code is serviceable. We don't do shipping.                                                                                                                                        
$30 Minimum for free local delivery ( Brooklyn)
$100 Minimum for next day delivery  (Brooklyn)
Enter your Zip code below for Mahattan delivery service information. 
You can place your order online or by phone
Guarantee fast delivery
The Person receiving Delivery will be required to show ID
No ID, No liquor
We offer discounts when you purchase 6 and 12 bottles of wine. Mix or Match.
   At checkout page. 
Use code: SAVE20  for 12 bottles

Use code:

 SAVE10 for 6 bottles
Can't combine with other automatic discount & Wine of the week offer. Sparkling wine, champagne, liquor & spirits can't be combine with SAVE20/SAVE10 promotion.Follow us on Instagram and subscribe to our newsletter to get the latest update and sales.